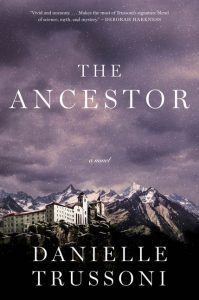 How would you feel if you were the last member of your family and you discovered that you had inherited a beautiful remote castle in Italy and a grand title?

It is like a fairy tale to Alberta "Bert" Monte.

She has been going through a difficult time in her life.

Her marriage is fractured after many miscarriages.

She is stunned to discover that her grandfather changed their family name after immigrating from Italy and is also surprised to learn of many family secrets.

Why was her Grandfather fleeing from his wealthy background in Italy?

What mystery of her ancestor has followed the family through time?

Will she be able to get her life on track with this new opportunity?
I started reading this novel and I literally couldn't put it down.

It's a Gothic novel and reminded of reading a Victoria Holt novel with a different twist in the book about three quarters of the way through that brings you into an entirely new and surprising story.

It was interesting and veered off in a direction I was not expecting.

I don't want to talk too much about it and ruin the surprise for someone else, but I really liked the journey this novel took me on.

It was interesting to think about and very engaging.

I also liked how Bert was trying to find her place in the world and understand her past, and that she was ultimately able to fulfill her quest.
I really want to talk about the direction this novel took – I think it would be a great book club pick.
Overall, The Ancestor is an engaging Gothic novel that veers into surprising territory.

I really enjoyed it.
Book Source:

Review Copy from William Morrow for being a part of the TLC Book Tour. Thank-you! For more stops on this tour, check out this link.
About The Ancestor
• Hardcover:
368 pages
• Publisher:
William Morrow (April 7, 2020)
From the New York Times, USA Today, and internationally bestselling author of the Angelology series comes a bewitching gothic novel of suspense that plunges readers into a world of dark family secrets, the mysteries of human genetics, and the burden of family inheritance.
It feels like a fairy tale when Alberta "Bert" Monte receives a letter addressed to "Countess Alberta Montebianco" at her Hudson Valley, New York, home that claims she's inherited a noble title, money, and a castle in Italy. While Bert is more than a little skeptical, the mystery of her aristocratic family's past, and the chance to escape her stressful life for a luxury holiday in Italy, is too good to pass up.
At first, her inheritance seems like a dream come true: a champagne-drenched trip on a private jet to Turin, Italy; lawyers with lists of artwork and jewels bequeathed to Bert; a helicopter ride to an ancestral castle nestled in the Italian Alps below Mont Blanc; a portrait gallery of ancestors Bert never knew existed; and a cellar of expensive vintage wine for Bert to drink.
But her ancestry has a dark side, and Bert soon learns that her family history is particularly complicated. As Bert begins to unravel the Montebianco secrets, she begins to realize her true inheritance lies not in a legacy of ancestral treasures, but in her very genes.

Purchase Links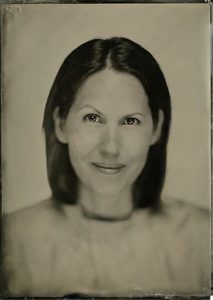 About Danielle Trussoni
Danielle Trussoni is the
New York Times
,
USA Today
, and
Sunday Times
Top Ten bestselling author of the supernatural thrillers
Angelology
and
Angelopolis
. She currently writers the Horror column for the New York Times Book Review and has recently served as a jurist for the Pulitzer Prize in Fiction. Trussoni holds an MFA in Fiction from the prestigious Iowa Writers' Workshop, where she won the Michener-Copernicus Society of America award. Her books have been translated into over thirty languages. She lives in the Hudson River Valley with her family and her pug Fly. Find out more about Trussoni at her
website
, and connect with her on
Instagram
,
Facebook
, and
Twitter
.
Photo by Oren R. Cohen